RESIDENTIAL PRIMARY SCHOOL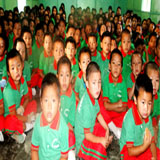 Since 1992-93, OWA has been running Residential Primary School in its premises.The numerical strength of the enrolled students in 2011-12 was 160 upto Class V.
More Story
RESIDENTIAL SECONDARY SCHOOL
Running and maintenance of Residential Secondary School from class VI till Class X benefiting 100 students is continued during the financial year 2007-2008 under Residential Secondary School....
More Story
SHISHU GREH
Since 1998-99, OWA has been providing both institutional and non-institutional support to such orphan children. It is an accepted fact that the child develops best in his or her own cultural and social milieu...
More Story
SHORT STAY HOME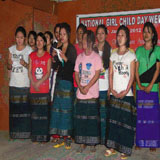 Various cases of marital conflicts, forced marriage and victims of domestic violence – both physical and mental, are reported every year in almost all over the country. The girl is sold to a boy or a....
More Story